Signs of a Bad Real Estate Agent
Posted by Theresa Wellman on Friday, March 20, 2020 at 5:35 PM
By Theresa Wellman / March 20, 2020
Comment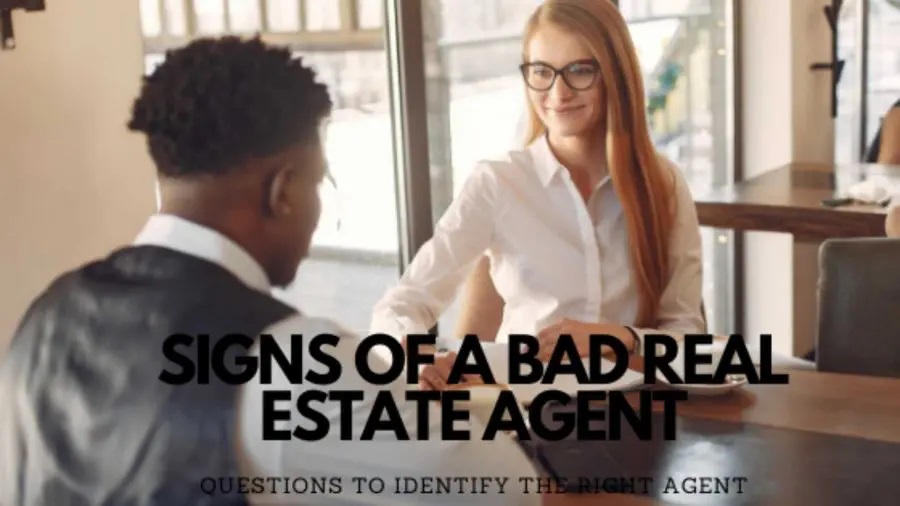 Are you selling your home and you're wondering how to avoid a bad experience and a bad real estate agent? What questions should you ask in the interview process to make sure you're hiring a true professional? How many real estate agents should you interview?
If you're looking for signs of a bad real estate agent, here's a list of six questions that you can ask to make sure you're hiring the right one.
How many real estate agents should I interview?
I would recommend you interview three agents. Unless of course, those three failed to answer your questions or meet your expectations, then you better interview more.
Questions to Ask
1.) What do pass sellers say is the best thing about you or your service?
Listen for their answer and be sure to ask them where to read their online reviews. A lot of agents have reviews on Zillow, Yelp, realtor.com even Google. Make sure you scour them for any reviews that may be concerning.
2.) How many homes did you sell last year and so far, this year?
Did you know that the average real estate agent across the country only sells 4 homes a year? You want to hire a true professional who's going to represent your home in the best light AND get you the best return on your investment. I would recommend moving forward with agents who have sold 12 homes or more in the last year. You're going to want to verify what their answer with the local MLS.
3.) What is your ratio of listings to sales?
Listing agents focus on listings and have a lot of experience preparing properties to be shown to buyers. An agent who does mostly buyer-side business does not have skills to prepare your property to be presented or to gather all the necessary inspections and disclosures to inform potential buyers. Listing agents are accustomed to spend marketing money up front to showcase and expose your property to the market. Listing agents have a different philosophy than a buyer's agent. I would recommend you hire a true listing professional, an experienced agent who does 60 to 70% of their business in listings.
4.) Do you help me prep the house?
In today's HGTV educated market, home preparation is extremely crucial. So, it's really important that your listing agent is able to walk you through the steps to prepare your home to show the best to buyers and to maximize your return on your investment.
5.) What is your social and online marketing strategy?
Today's buyer shops differently than buyers even 10 years ago did. Buyers expect to see a huge online presence considering the dominance of the internet in daily life. Online marketing is the first impression buyers will have and it needs to be eye-catching to get them out to visit. Having a social and online marketing strategy for your home marketing is extremely critical in the San Jose area.
6.) What are three reasons you are the right agent for the job?
Listen to what they have to say here because this could show you who's a true professional as well as who knows how to market your home and make it stand out. The enthusiasm might also tell you if this agent is the right personality fit for you.
Bonus Questions
Curious what a couple more real estate agent job interview questions and answers are for your agent interview? Look at my interviewing agents printable download including bonus questions. Save time and print out this PDF, make several copies (one for each agent that you're interviewing) and use it as your checklist to compare all the agents you interview. A thorough interview will help you make a correct decision to avoid that bad real estate agent.
If you haven't checked out my YouTube channel, please visit and consider subscribing to watch my new videos every Tuesday.
Check out the communities that I serve within San Jose, California and keep track of the latest market updates as well. I hope you find this blog helpful. Feel free to share this information with your friends and family or comment below.
Download my free Interview Questions for Hiring Listing Agent.