Simonds Elementary School | Almaden Valley Schools and Neighborhoods
Posted by Theresa Wellman on Friday, July 22, 2022 at 2:43 AM
By Theresa Wellman / July 22, 2022
Comment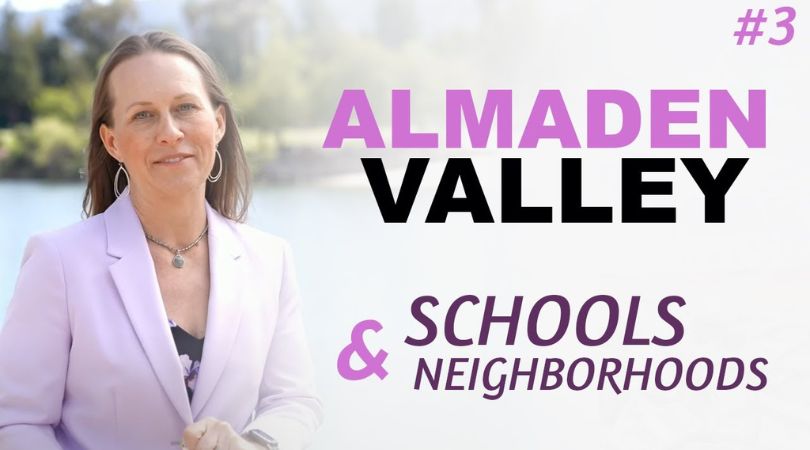 Almaden Valley is a Southern section of San Jose known for top-rated schools, wonderful neighborhood, and unique lifestyle.
In a series of 5 blogs with related videos, I will review each of the 5 elementary schools which service the families living in 95120 San Jose CA.
We have previously published a blog where we explored Guadalupe Elementary School and Los Alamitos Elementary School. Please check them out if you haven't.
This time, we're exploring Simonds Elementary School. In this blog, we will discuss the schools and scores, neighborhoods that feed to this school, local parks, and the lifestyle of this area.
SCHOOLS AND SCORES
Simonds Elementary School is rated a 7/10 by greatschools.org. 80% of Simonds Elementary feeds to Castillero Middle School (rated a 6/10), with most of these students going to Leland High School. About 30% of the Simonds students go to Pioneer High School (rated a 7/10).
Castillero Middle School, although rated slightly lower than some of the area schools, is known for its Performing Arts magnet designation. It has extraordinary dance and music programs including a middle school orchestra!
As you know, much more goes into picking the area to live in than just school scores, so let's talk more about these other factors.
NEIGHBORHOODS
The neighborhoods that feed into Simonds Elementary school are Montego Hills, Pierce Ranch, the northern part of the country club, Sunrise Almaden and some of Crossgates. These neighborhoods are all in the middle section of Almaden Valley which is very near the community center, library and main shopping center called Almaden Center. These neighborhoods have several varying home styles.
Montego Hills is its own tucked away community backing up to Almaden Quicksilver and it includes its own private pool and playground all built in 1971.
Pierce Ranch has larger homes in the 2000-3000+ sqft. range and many with 3 car garages.
The Country Club area is a mix of typical Almaden homes and some custom Country club homes on larger quarter acre lots.
Sunrise Almaden is one of the oldest areas of Almaden built in the mid-1960s on smaller 6000 sqft. lots. This neighborhood feels a lot like Cambrian but has access to all the great Almaden lifestyle features!

NEIGHBORHOOD PARKS

One of the parks loved by families is Parma Park with Jake's playlot, where families can enjoy the climbing wall, water play and more. On these fields you will see many little leagues baseball games!

The other local Park that is near to Simonds elementary area is Almaden Meadows. Almaden Meadows is loved for its expansive space including playground, rocks, and a hill to hike. Some kids called this park "rock park" since they loved to climb on the rocks near Meridian and Camden intersection.

LIFESTYLE

The LIFESTYLE Simonds Elementary area is centered around the community center, library and Almaden Center shopping area. Living in the Simonds Elementary is like living in the heart of Almaden Valley.

In this local neighborhood, all you need including the post office, doctors' offices and more can easily be found. Appreciate the convenience to Safeway, Starbucks, Ace Hardware and many restaurant options.

One of the most popular destinations in the area is Quicksilver County Park. The main and most popular trial head is in Pierce Ranch neighborhoods. It is common for families or friends to meet here on weekday morning and especially weekend mornings for some natural beauty and exercise!

Also, residents like to mountain bike these trails or bike in the many areas bike lanes. One other common activity in this area is to walk the golf course cart paths in the evenings!

I hope you found this information valuable and informative. Take a look at the properties available in Almaden Valley and review the Almaden market stats. Depending on your home budget, we can help find the right area for you. Please let us know how we can support you in your Almaden Valley Schools home search. Contact us to setup a personal buyer consultation.

ADDITIONAL RESOURCES