Selling a Home in San Jose: High ROI Home Improvements
Posted by Theresa Wellman on Monday, August 24, 2020 at 2:51 PM
By Theresa Wellman / August 24, 2020
Comment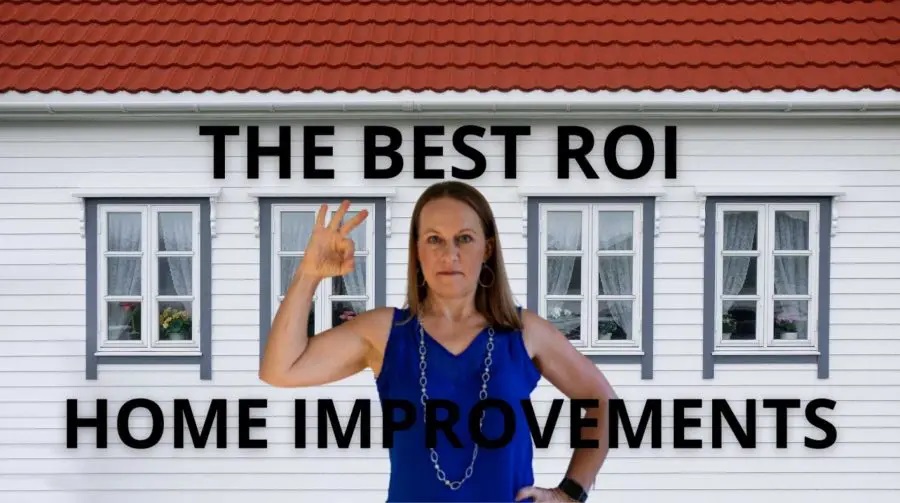 Home improvements are necessary to make the home more attractive to today's buyers. Thus, making careful and thoughtful decisions about home improvements is very important if you want to get the highest Return on Investment (ROI).
The 6 key areas to improve are:
Fix anything that's broken
Home buyers want to feel how much you care for the house. Make sure to pay attention to anything that requires repair such as roof, foundation, electrical and aged out furnace/AC.
Minor Kitchen Remodel

Give your interior a fresh look by painting new colors including kitchen cabinetry if it is a dated style.

Master Bathroom Remodel
Consider replacing the vanity with a standard sink and vanity you can find at a home improvement store. Also put in a new mirror, new fixtures, and make sure the finish of these items is coordinating so that the room looks nicely updated.
Fix up deck and backyard to create a unique space.
Make it a comfortable and inviting space for everyone to gather.
Create unique defined spaces for a home office and theater/TV room
A home office has always been critical to a lot of home buyers in San Jose due to high-tech workers who spend some hours working from home.
Upgrade fixtures to match in entire house with a modern finish
If at all possible, freshen up all areas of your home with modern paint and fixture (lighting, door handles, faucets, cabinet hardware etc) finishes . This consistency will enhance the attractiveness of your property in photos, especially when buyers scan quickly through pictures online.
BONUS! Looking for other tips to improve your property? Download my free guides:
Tips to Improve your Curb Appeal https://bit.ly/2Dabw9S
Download my Prep Tips to Maximize the Value of your Property for FREE.