Buying a House in San Jose: The Dos and Don'ts
Posted by Theresa Wellman on Wednesday, October 13, 2021 at 6:58 AM
By Theresa Wellman / October 13, 2021
Comment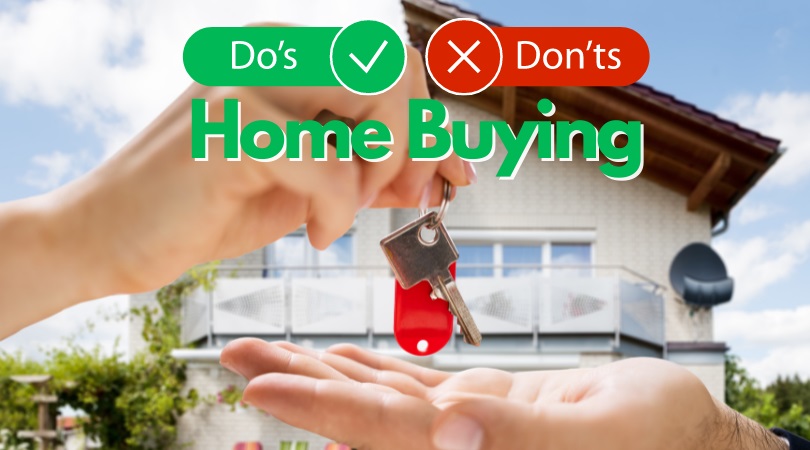 Whether you're buying a home for the first time or you're an experienced homebuyer, it can be a stressful and time-consuming process. If you want to reduce stress and actually enjoy the experience of finding your next residence, there are certain things you should and should not do while shopping for your home.
Here are the important dos and don'ts of buying a home.
DO get your finances prepared
If you're financing your home purchase (as two-third of buyers do), you'll want to get a pre-approval letter from a lender. Getting pre-approval will not only give you an idea of the price range you can afford, but it also lets home sellers know that you're a serious, qualified buyer.
It's also never too early to start gathering the documentation a lender will need from you: pay stubs, bank statements, tax forms, etc. If you're looking for a home in one of the best neighborhoods in San Jose, chances are that you'll have to move fast when you find one you love. Having your financial plans all setup ahead of time will help.
DON'T mess up your credit
Once you're pre-approved, it's a good idea to maintain your credit score. When you're buying a home, it's not the best time to default on an existing loan, make late payments, or even make another large purchase on credit.
Your credit score determines your worthiness for a mortgage, and higher scores often mean better deals when it comes to mortgage interest rates.
DO research the market
You probably don't want to make such an enormous purchase on a whim, so you DO want to do your homework when it comes to neighborhoods you're considering. You'll need to know what current price trends are and how much buyer competition there is, but you'll also want to do research on neighborhoods themselves.
For example, if you're looking at Almaden Valley homes for sale, you'll want to know about the schools, property taxes, amenities in the area, dining and entertainment, traffic, and more in Almaden. Remember, you're not just moving into a home, you're moving into an entire neighborhood.
DON'T make decisions based on things you can change
Knowing the neighborhood is important because the location is one of the things about a home that you can't change. But it's also important to understand that there are things about a home that are relatively easy to change.
Homebuyers who pass on an otherwise great home because of its paint color, dated kitchen appliances or landscaping are sometimes making a big mistake. All of those things can be changed, or updated either quickly or in a relatively short time period.
DO be ready to move fast
If you're looking for homes in the best neighborhoods in San Jose, you likely know how competitive the market is among buyers. Because of a relatively low supply of homes for sale and high buyer demand, homes are selling very quickly.
So, if you find a home you love, you must be ready to move quickly, too. In addition to having your pre-approval and financial documents ready to go, you also should be prepared to make an offer as soon as you know you want the home.
DON'T overpay
Competitive markets usually mean multiple offers on homes for sale. You might find yourself in a bidding war, which can lead to emotions and sometime overpaying. Your real estate buyer's agent should be able to guide you so that you don't pay more than you have to be the winning offer that the seller picks.
Theresa Wellman has helped many satisfied clients buy and sell homes in Almaden Valley, Willow Glen, Blossom Valley, and other neighborhoods in San Jose. She provides expert guidance for home buyers, including important information about local school districts for families with kids. If you're looking for a new home, check the free homebuyer resources on her site.