The Ultimate Checklist for Evaluating A House
Posted by Theresa Wellman on Wednesday, November 17, 2021 at 6:51 AM
By Theresa Wellman / November 17, 2021
Comment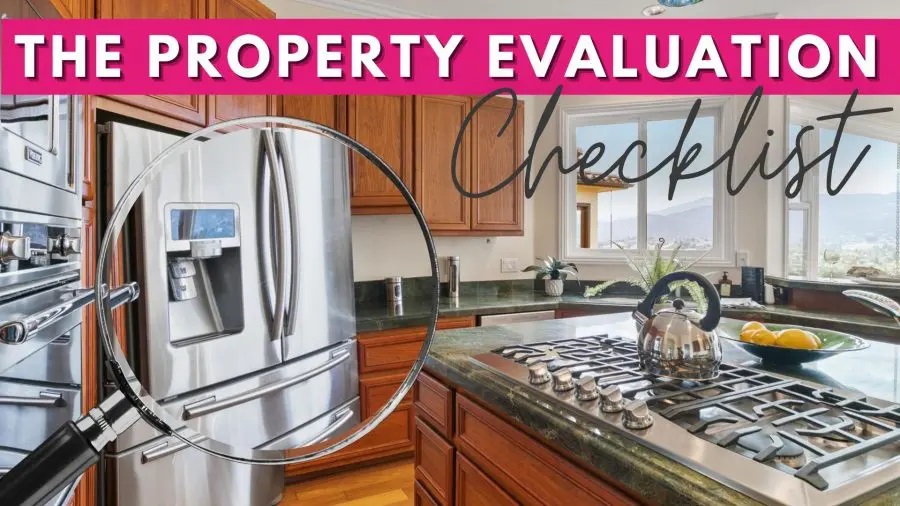 Are you wondering what are the important things to look at during a home tour? A local buyer's agent can add tons of value to your home search and help you stay focused on a home that will meet your needs. The most critical guidance an agent can provide is helping you to evaluate the property to avoid unwanted surprises.
Expert Tip #1: Check Signs of Structural Issues
Observe the entire exterior of the house to diagnose any cracks (which is common in older houses) and identify if they are serious. Examine the possible causes for the cracks and seek professional assistance if needed. Remember, small things can potentially evolve into a huge problem in the future if not given the right attention and solution.
Expert Tip #2: Check Any Off Smells
Make sure you maximize your time for home review and study including your first visit. As soon as you get inside the house, check any bad smells. It can serve as a strong indicator and point you to whatever needs to get fixed in the property.
Expert Tip #3: Check for Signs of Leaks
Comprehensive leak detection requires expertise, but don't hesitate to seek professional help if you need to. Check for any moisture signs at the ceiling, windows, doors and bathrooms.
Expert Tip #4: Check Condition of Appliances and HVAC
There are some crucial appliances that should be checked for faults (and identify which one of them needs an upgrade), like the stovetop, dishwasher, water heater, furnace, air conditioner, oven, and many more.
Expert Tip #5: Check if the Electrical is Upgraded
If you're looking at an older home, how do you make sure its electrical system is safe by today's standards? Older homes may also be unable to handle modern electrical needs and so updates may need to be made. Again, you may seek professional assistance if needed to make sure it is safe.
Expert Tip #6: Check if the Kitchens/Bathrooms Are Updated
The last thing you want to happen is to purchase a property that has big surprises! The bathroom and kitchen are critical parts of the house that we use a lot and can hide costly repairs. It's highly recommended to work with a local agent who can identify what the original set-up looks like. Sometimes, what may seem like a minor issue can create serious home damage in the future.
Theresa has carved out a niche helping tech-savvy clients in Silicon Valley. While Theresa's analytical expertise helps her speak Silicon Valley's language, her people-centered approach helps her relieve her clients' anxieties. With an active Homeowner Experience Facebook page and YouTube channel, Theresa stays connected with her technology-focused clientele and keeps everyone updated on market trends. Since Theresa spends time laying out a full plan with her clients, defining each step of the process, and preparing buyers and sellers, real estate transactions feel less overwhelming. Whether it takes three weeks or five months to narrow down local neighbourhoods or secure a loan, Theresa is committed to finding the right solutions for every client. You can download Home Inspection Checklist for FREE!