American Dream TV Episodes Featuring the San Jose Housing Market
Posted by Theresa Wellman on Friday, April 29, 2022 at 3:35 AM
By Theresa Wellman / April 29, 2022
Comment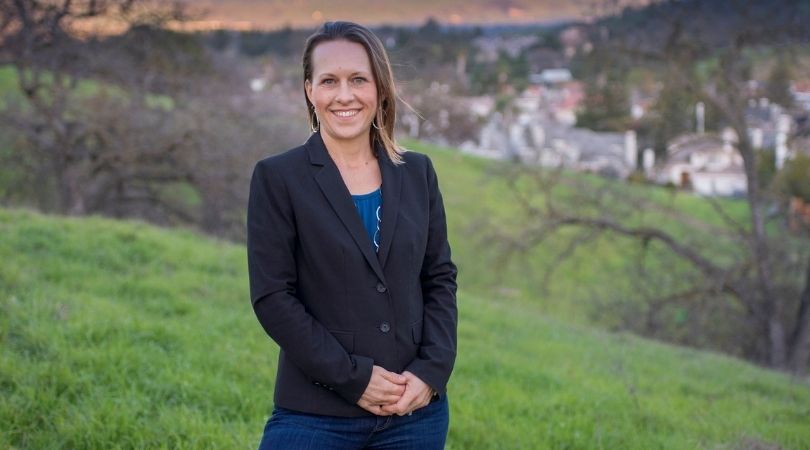 American Dream TV New Episodes!
I posted an announcement in January 2022 that I had been selected as a host of American dream TV selling the Bay Area, a local real estate and lifestyle show airing on KBCW. My first episode was about Almaden Valley Coffee Shop & House Tour with AMAZING View and the second episode was about Touring Downtown Campbell in 2022.
American Dream TV Episode 3: Almaden Valley Open Spaces (Featuring Mt. Umunhum & Quicksilver County Park)
For episode three of American Dream TV, I talked about Almaden Valley Open Spaces - Mt Umunhum & Quicksilver County Park with a veteran, Wade Walter, who worked up on Mount Umunhum when it was an active Air Force base back in 1969. Here are some interesting historical facts! Almaden Air Force Station was shut down in 1980. At that time, the Midpeninsula Regional Open Space District acquired the land. It was open to the public in 2017, which means you can enjoy that space today. Neighboring this open space at Mount Umunhum is another area called Quicksilver County Park. Quicksilver has its history in the mining industry (believe it or not!), not with gold, but with silver and quicksilver was used to mine that. Quicksilver is a nickname for Mercury. Mercury was mined extensively during the California Gold Rush, beginning in 1848. South San Jose has some of the oldest and most productive mercury mines in the United States. Watch the full episode to hear more about Casa Grande, a place with much history in the mining times.
American Dream TV Episode 4: Cambrian and Cambrian Park Plaza redevelopment with Pam Foley
For episode four of American Dream TV, Cambrian and Cambrian Park Plaza redevelopment with Pam Foley (San Jose District 9 council member) got highlighted. I had fun interviewing her because it'd be great to have another community-focused shopping and restaurant area nearby! Cambrian nieghborhood, located in South San Jose, is well-known for its beautiful community streets, excellent schools, and stunning central location. Cambrian neighborhood is surrounded by Willow Glen, Los Gatos, and Campbell, all of which have beautiful downtowns, but Cambrian doesn't have its own downtown space yet.
I'm excited to see the transformation plan for Cambrian Park Plaza (the current shopping center was built in 1950) come to fruition. It's a great plan, and I know that everyone will enjoy its casual vibes soon.
Watch my third and fourth episodes on YouTube!
Please ensure you are viewing through your local cable provider (i.e., Comcast, DirectTV, etc.) and not streaming on the network's app or website to watch this episode on cable. To watch the show streaming online, you can download these apps on any of these platforms: Apple TV (little black box), a Roku device, or an Amazon Fire TV compatible device. Search for The American Dream Network TV – or American Dream and look for our app.
Hope you found this article valuable. Download my San Jose Relocation Guide for free!