Things to Know BEFORE Moving to San Jose CA in 2022!
Posted by Theresa Wellman on Friday, April 22, 2022 at 3:38 AM
By Theresa Wellman / April 22, 2022
Comment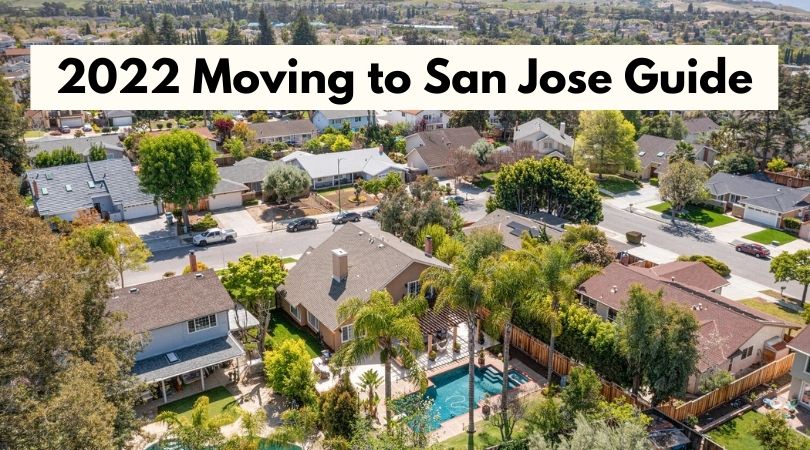 If you're thinking about relocating, you want to be sure you're making the right decision. After all, moving to another city is a big deal! Is San Jose too expensive, even with a terrific job offer? What should you expect? Does the cost of living make sense for your situation? I'm here to help you make a wise real estate decision for a smooth and confident transition.
San Jose, California Population 2022
In the 2020 video, I mentioned a 9% increase in population from 2010, but now the population in San Jose has started to go down a little bit. We're now only up about 6.7% from 2010 because some people left, which happened during the pandemic. And it also just started to happen because living in San Jose is more expensive than in other areas.
Average Salary in San Jose, California 2022
The average salary in San Jose, according to the Point 2 Homes site, is about $142,632. In 2020, I reported $133,000. Some of the popular jobs in San Jose are Software Engineer and Senior Software Engineer. According to the Payscale site, the pay range for these roles is around $87,000 to $181,000. To view the income by population percentage, check out my full video on YouTube. It simply shows that this city offers a stable income (especially tech companies), but it's a good idea to deep dive into what you think is an ideal location for you in the long run.
Housing Market, Water, & Electricity in San Jose, CA
California doesn't have a lot of water and tends to be in a drought state quite often. The energy bills here are 45% higher than the national average, primarily due to electric and water bills, both valuable and costly! As a result, many households are dual-income to afford the lifestyle and area. To protect yourself against unpredictable increases in utility prices, you may consider converting to solar power. You've technically reached an energy-independent status once solar panels are up on your roof.
What about the housing? We all know that housing is expensive in San Jose, California, and 53% above the national average. Check out the median price difference between the Cost of Living in San Jose California 2020 VS. the Cost of Living in San Jose California 2022 on my YouTube channel.
Average Rent Prices in San Jose, CA
If you're moving from out of the area, the first place you're probably going to consider is a rental. You may check out the Zillow website; it'll show you the complete details of the home, amenities with visuals, the history of the houses, the taxes, and how much the housing prices have soared! In 2020, I mentioned that a two-bedroom condo or apartment cost was about $3,000 a month, which still applies today.
Is San Jose Cheaper Than New York And San Francisco?
The cost of living in San Jose is 68% higher than the national average. Yes, it is expensive, but it's amazingly cheaper than San Francisco and New York, but more expensive than many other areas like Washington, Miami, Boston, Chicago, Dallas, etc. Depending on where you're coming from, San Jose will feel expensive.
How To Survive And Thrive In San Jose
Start with a small home and wait for 5-10 years until you're financially ready to move into a bigger space. It allows you to prepare for a more significant down payment on a house, decreasing your monthly payment.
You can also check out my Home Buyer, Home Seller, Property Marketing, San Jose Market Updates, and Almaden Valley Market Updates playlist to explore this vibrant, diverse, and beautiful city!