Living in San Jose: Expert Insights About HOA
Posted by Theresa Wellman on Friday, September 2, 2022 at 2:16 AM
By Theresa Wellman / September 2, 2022
Comment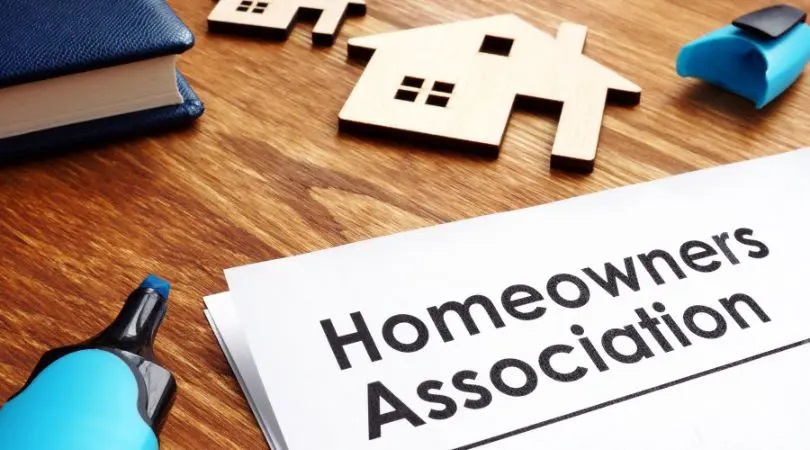 With most SJ single-family homes over $1.5M, many home shoppers consider townhomes or condos for more affordable prices.
But HOAs are multi-million-dollar corporations that own and maintain part of your common interest development property, so you need to do your research. Stay tuned for the things you need to know about HOAs.
First, what are HOAs, and why are they in place?
First, HOAs manage common space to preserve values by maintaining, repairing, and replacing these common areas. Second, HOAs adopt rules so members/owners can enjoy their property peacefully.
It's crucial to understand these two factors when you're looking at buying a property in a Homeowner's Association, but you must follow other rules of regulations according to the Davis-Stirling Act.
Check out www.davis-stirling.com for more information about the materials regulating these common interest development properties.
What are the two common types of properties?
1. Condominium Development
In a condominium, you only own the airspace inside your condo unit. You don't own the structure of the building, obviously not the common area and not any of the land underneath you.
2. Planned Unit Development
In a planned unit development, you own the land underneath you, the walls and structure of your building. Some planned unit developments maintain the exterior of the building, and some don't.
You will find single-family homes in a planned unit development because they have a common area, such as a pool, tennis courts, or a clubhouse. You also will find townhomes or condominium-type properties, but they're owned as a planned unit development.
The rules of the HOA community are indicated in the Declaration of Covenants, Conditions, and Restrictions, also called CC&Rs.
The goal of CC&Rs in real estate is to protect, preserve, and enhance property values in the community. Everything you need to know about who's responsible for particular maintenance and repair will be in the CC&Rs.
Every step of the home buying process matters, so you need a professional realtor to help you review your preliminary title report, so you understand which one you're buying because there's a huge difference!

Who regulates HOAs, and what are the details you need to know?
According to the bylaws of the Homeowners Association, a board of directors runs the HOA. So, you need to see those bylaws and understand how they elect their board of directors and the election process.
There are many regulations on what documents must be shared when selling a property in a common interest development, which the Davis-Stirling Act in California controls.
In California, common interest developments (CID) were regulated first in 1963, but laws have improved and revised to today's rewrite of the 2014 Davis Stirling Act, which talks about some of the regulations that must be dealt with and disclosed to a buyer.
For more home buying education, visit my Home Buyer videos on YouTube.
What are the several keys items that the Davis-Stirling Act regulates?
Besides the bylaws, you need to see articles of corporation and a budget because you must know how the HOA is doing financially.
Of course, the CC&Rs state the specific property details and rules. Some HOAs have both; some only have the CC&Rs. Keep in mind that there may be separate rules and regulations for pet restrictions, rental restrictions, and parking rules.
Other ones will be a reserve study about how they maintain common areas and their responsibility for structural items. Lastly, twelve months of meeting minutes about what's happening at the HOA and the community.
What's your next step after getting the complete disclosure package with all the required items from the Davis-Stirling Act?
1. A seller must fully disclose critical information and abide by the law. But based on my experience, they don't always have a complete package. So, make sure you're checking with a professional realtor.
2. Find out if the property is under any litigation. This is important to know if you're financing the property with a bank.
3. Understand who maintains what and what you are responsible for. What if termites cause extensive structural and aesthetic damage to your home? How do you know which pipes within your property boundary are yours to maintain? These are all critical things to know.
4. Review what rules you need to follow and if you are okay with them before proceeding because they might affect your goals and use of the property. There are probably pet and parking restrictions. There might be rental restrictions as to many people you can have in your unit. Keep in mind that there are significant differences between planned unit developments and condominium associations.
5. Make sure the HOA is financially solid.
Schedule a FREE and no-obligation Buyer Introduction Call with me so we can talk about your moving plans and your neighborhoods of focus. We will together assess if we might make a great team. Talk to you soon!