Understanding Real Estate Zoning
Posted by Theresa Wellman on Tuesday, December 10, 2019 at 6:42 PM
By Theresa Wellman / December 10, 2019
Comment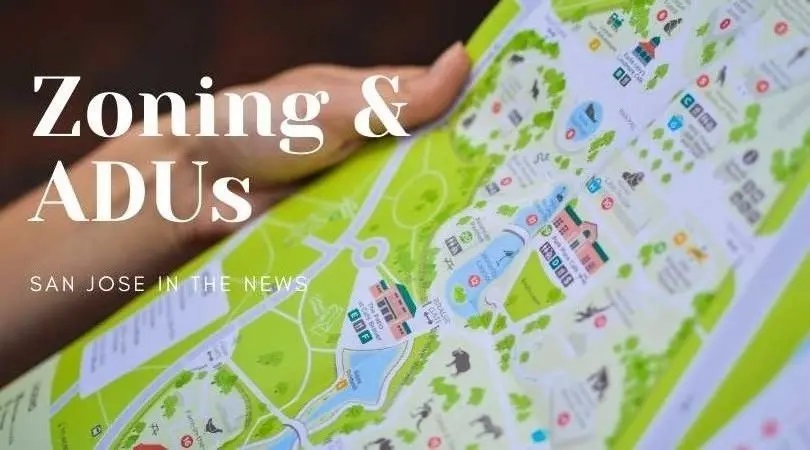 Real estate zoning refers to the regulations that municipalities use to determine how land is used. Typically, zoning provides a roadmap for future development, separating residential neighborhoods from commercial or retail areas, and even channeling traffic.
Zoning is what prohibits an owner of a restaurant or furniture store from opening up shop next door to homes on a suburban street. It's what helps concentrate businesses in certain areas and what aids in public transportation routes. If you live in a residential neighborhood, it's what prevents someone from buying 10 of your neighbors' homes and knocking them down to build a new store.
How zoning works
Local governments tend to designate the development and operational use of land in different areas according to a master plan. Zoning keeps residential neighborhoods separate from tracts of land used in other ways, so as to reduce noise and ensure room for future housing.
Tracts of land are usually classified as industrial, light industrial, commercial, light commercial, agricultural, single-family residential, multi-unit residential, and schools. Sometimes, a municipality will grant zoning waivers that might lift a certain restriction, such as the size of a building in an area.
It has its critics
Zoning is purported to protect property values, but some argue that it's a way for local governments to conduct de facto segregation. By requiring certain sized lots or dwellings, critics say, municipalities can create and maintain lower-income neighborhoods separated from higher-income areas.
In an area like Santa Clara County, where there's a huge demand for housing, critics also argue that there are not enough multi-family residential areas. For example, 94 percent of developable land in San Jose, CA is zoned single-family. Proponents of affordable housing say that the lack of multi-family units contributes to a housing shortage, which drives prices up.
The lack of available homes has also led to residents buying property farther away from San Jose and living with a longer commute.
In the news, ADUs and more
One of the ways those in Santa Clara County have dealt with the housing crunch has been to build accessory dwelling units (ADUs) on their property. Sometimes known as in-law suites or garage conversions, these additional dwellings help provide more housing on the same amount of land.
However, not every municipality has always allowed them. You've been able to build one in San Jose for years but not in all the surrounding communities. Nearby, a Campbell, CA Realtor would tell you that the lot you're buying can't have an ADU on it.
In October 2019, California passed a bill that allows for not one, but two, ADUs to be built on single-family lots that already have one home. That means that new construction on a single-family lot could actually include three dwellings. The bill also prohibits cities from banning it.
Also in the news has been the efforts of area businesses to help ease the housing crunch. In the second half of 2019, tech giants Apple, Google and Facebook all announced multibillion-dollar housing investments.
Apple has pledged $2.5 billion to finance new housing, geared toward the low-to-moderate income range. In June, Google made a $1 billion commitment to use some of its surplus land to work with developers of affordable housing tracts. Facebook is planning to build housing for 35,000 employees in its coming Menlo Park campus.
Still, some say, money is not the only barrier. According to a San Francisco Chronicle editorial: "Onerous land-use requirements make it nearly impossible to identify parcels for multi-family housing or move affordable projects forward at the scale required. .... We need more flexible zoning with much greater density near services, transit corridors, and surrounding urban areas." Learn more about downtown San Jose development plans and efforts to change the zoning and development in the area.
That could be key for San Jose and nearby cities such as Campbell where Theresa Wellman lived for years. Whether you are looking for an experienced and knowledgeable real estate agent in San Jose, or a Campbell Ca realtor, contact Theresa or review some of the information she has listed at real estate trends in San Jose Ca.