Buying a Home in San Jose: Closing Costs Explained
Posted by Theresa Wellman on Wednesday, April 13, 2022 at 3:42 AM
By Theresa Wellman / April 13, 2022
Comment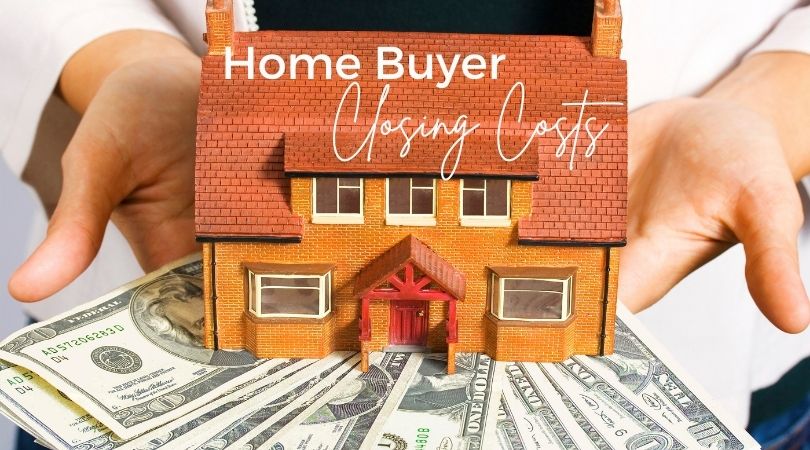 In real estate, closing is the completion of a property purchase. Sometimes called "title transfer," it's the final step of the buying process, when the deed is delivered from seller to buyer. And whether you're buying or selling a home, there are fees to be paid at closing. You probably know them as closing costs.
here can be a multitude of costs charged by various parties involved in closing the sale of a home, especially if you're buying the home with a mortgage. Sometimes, the many settlement charges can add up to a pretty hefty amount. If you're a homebuyer, it's important to understand what the various closing costs in real estate are and learn whether it's possible to reduce them.
Fixed versus variable costs
Nationally, the average closing costs for a homebuyer range between 2 percent and 5 percent of the home's purchase price, but in San Jose with higher home prices, the total closings costs are typically $10,000-$15,000. If you're looking at homes in a high-demand area like Cambrian Park in San Jose, where the median sales price is about $1.8 million, you can expect to pay about $15,000.
The range of costs occurs mostly because some are fixed costs and some vary according to different factors. Fixed costs primarily include:
Appraisal fee
Pro-rated property taxes
Homeowners association fee
Credit report fee
Title search fee
Variable costs are ones that depend on the sales price and providers' charges for services, such as:
A lender's loan application and origination fees (if the purchase is financed)
Homeowner's insurance
Prepaid mortgage interest
Title insurance
If you're a homebuyer seeking to lower your closing costs, you'll want to focus on the variable costs, which you might accomplish by shopping around a bit.
How to lower buyer closing costs
The simplest way to eliminate some closing costs is to pay cash for a home. Many fees charged at closing are associated with a mortgage lender, such as the origination fee, lender's title insurance, and upfront interest. If you are purchasing a property with financing, you still might be able to save money by shopping lenders.
Lenders charge an origination fee, which is a percentage of the loan amount and can vary. If you were to put 20 percent down on that $1.8 million Cambrian Park San Jose home, you'd have a mortgage of $1.44 million. With that kind of loan balance, the difference in a lender that charges 1 percent versus 2 percent for loan origination would alone save a buyer $14,400 at closing.
You might also want to shop around for an insurance policy. In higher-priced homes, the difference in insurance carriers' rates can amount to as much as a thousand dollars a year in premium payments, the first year of which you'll pay at closing.
Smaller cost-saving moves would include selecting a less-expensive home inspector or waiving contingencies such as inspections and appraisals altogether.
What's negotiable?
When it comes to real estate transactions, nearly everything is negotiable, including who pays for what at closing. There are some costs that are traditionally paid for by the seller and others by the buyer. But it's not unusual for closing costs to be negotiated.
If you're concerned, for example, about having enough cash to close after coming up with your down payment, you may ask the seller to cover part of your closing costs. Conversely, if you want to make your purchase offer more attractive, you could offer to cover a portion of theirs.
Buyer closing costs in real estate are inevitable and must be accounted for, but there are possible ways to reduce them.
Work with an experienced realtor
Theresa Wellman is an experienced real estate agent in San Jose, CA, who provides expert guidance to both buyers and sellers. If you're looking at buying a home in San Jose, check the free reports for home buyers' site page.