What Are Contingencies in Real Estate?
Posted by Theresa Wellman on Wednesday, May 20, 2020 at 4:11 PM
By Theresa Wellman / May 20, 2020
Comment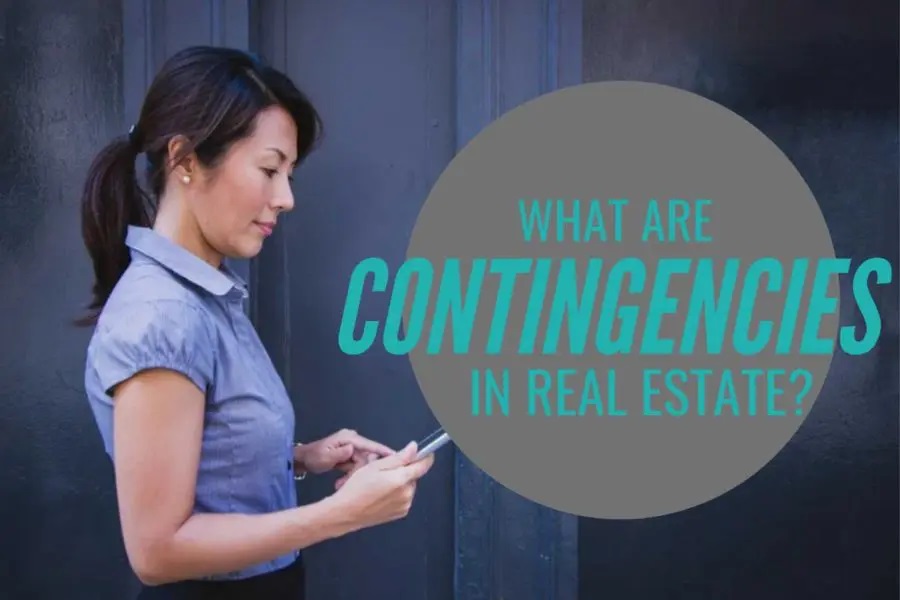 Are you trying to understand what are contingencies in real estate contract? Can a buyer back out of a real estate contract? What are the important things you need to know before you get into purchase agreements? Here's an insightful article with clear explanations about contingency real estate details and terms.
What is a contingency?
A contingency is a condition of sale that must occur or happen before the sale can move forward.
Here's a contingency contract example: the buyer has 7 days to hire an inspector and review the property inspection. Until this step is done and the buyer is satisfied, the sale cannot more forward.
Other inspection contingencies include detailed inspections such as chimney, termite, foundation, soil testing or other details the buyer is concerned with. A contingency can also be loan or appraisal related. If the buyer has a home sale contingency, it means they have to sell their current house to buy the next house under contract.
https://youtu.be/ziz5Cqgx65s
Another potential contingency in a contract is HOA review. If the property is in a homeowner's association, there is time to review all the documents and make sure that homeowners association is financially healthy before you proceed with the purchase contract.
Working with your agent when you're writing up the offer, set the timelines for your contingencies. Consult your agent's knowledge for timing that is reasonable. Consider first what is normal in the given market, as well as address the availability of the inspectors you need. It's very important to work with a knowledgeable buyer's agent to guide you through these steps. Check out my video on what a buyer's agent can do for you.
When does an offer become a binding contract?
How quickly does an offer becomes binding? When both parties, the buyer and the seller, sign the contract.
Why is the exact time of a binding contract important? Once you're in a binding contract, the timeline clock starts. For example, if you have a seven-day loan contingency, the day the signatures are put on the contract and received is day-zero. To meet your 7 day contingency and satisfy the contract terms, you must be aware of this timing. All days count in the timeline, not just business days.
When can a buyer back out of a purchase contract?
As a buyer, you're putting down an earnest money deposit (EMD) to tell the seller that you were very serious about moving forward on this home. It's like putting an engagement ring on your favorite person or partner. It's really important during your contingency time period that you do all the inspections and exploration of your conditions.
Until you remove all of your contingencies (here in California), your earnest money deposit is NOT at risk. Your EMD presented with your contract, tells the seller you are serious. But the EMD is only at risk once the contingencies are removed in writing. Contingencies are a really important step in the home buying process and removing your contingencies with the offer is very risky.
Buyer's To-Do List Before Getting into A Contract
It's essential for you to know the details of your loan contingency and the risks that you are putting forward. For example, are you just prequalified for a home loan or are you actually pre-approved? Pre-approved is a really important step to minimize the risk of moving forward with a home purchase and as a buyer. There's so much to explore about the property that you don't want to be worrying about your loan and getting details figured out about your loan. It's really important to be pre-approved when you put an offer on a property.
A buyer should read through any pre-inspection that the seller has provided ahead of time and make sure to understand the details. When you write the offer on a property, know what the property condition is and what you need to explore further so you can add in the necessary contingencies. If there's a repair needed at the property, you can address that in your original offer. This pro-active approach minimizes the items that need to be addressed in your contingency period. Pre-inspections also allow both the buyer and seller to negotiate repairs up front so that you're setting expectations clearly for all parties.
Seller's To-Do List Before Getting into A Contract
Conduct a pre-inspection of the property and make a list of your findings.
Identify what kind of repairs are necessary and if you're able to take care of some of those repairs ahead of time. I highly recommend you do that because it takes away the risk, and the chance of re-negotiation with the buyer once you're already in contract during the contingency period.
Are you curious how long it takes to sell a home in San Jose, California? Click here to find out more. If you have specific issues, questions or concerns, please reach out to your trusted agent. To keep track of local San Jose market statistics, please subscribe to my YouTube channel for weekly updates every Tuesday.
Download my Home Seller's Guide. It's 100% FREE!