What You Need to Know Before Moving to San Jose
Posted by Theresa Wellman on Monday, January 24, 2022 at 6:09 AM
By Theresa Wellman / January 24, 2022
Comment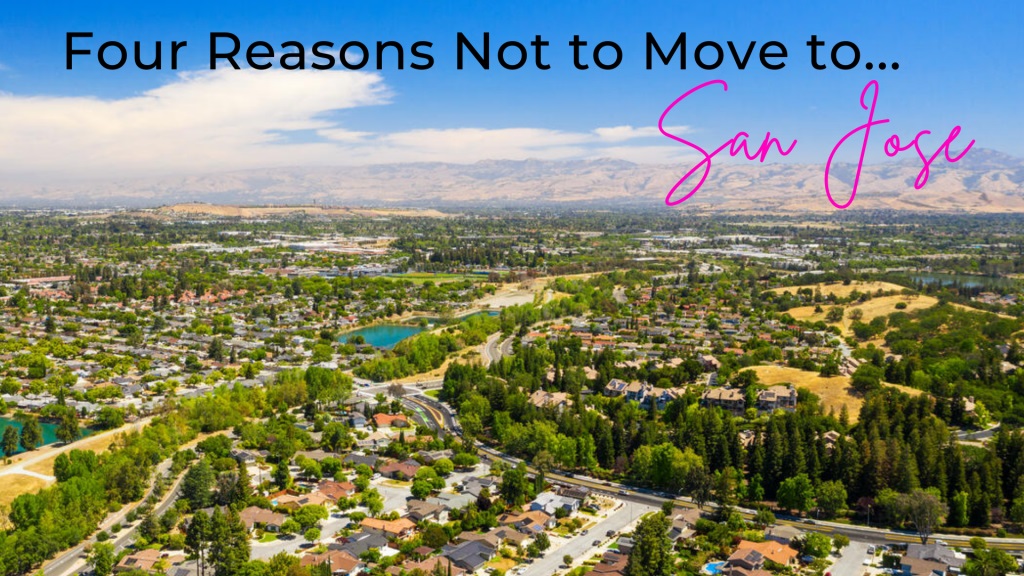 You might be thinking, are there any reasons not to move to San Jose? The answer is YES and knowing the true downsides can help you make the right decision that fits your preference and situation.
First Reason: Cost
Housing costs are high (which you've probably found in your research but that's not what we're referring to). We're talking about the additional cost to living in San Jose. If this is a place you can afford to live comfortably, you're probably working a high-tech job or have dual incomes, meaning your partner is also working (maybe not a high-tech job, but has some income) to make the cost of living more attainable in this area.
Another thing to keep in mind is that most people here who are working in a busy high-tech job need someone to help around the house with tasks like gardening, house cleaning, and other regular things that need to get done that they just don't have time for. You might say, "Oh, those are not big costs!" but in San Jose, the cost of those is much higher than you probably would expect. For example, most handymen charge $90 to $100 an hour. Yes, quite expensive, isn't it? So, these costs really add up and they're probably somewhat necessary to work the job demands that you have here in Silicon Valley. What's great about this, if you have a place to live in San Jose, those jobs mentioned can be an extra source of good income for you!
Second Reason: Density
There are over 2 million people in Santa Clara County including San Jose and surrounding cities. The cities all blend and merge together so it feels like one large metro area. You can go from San Jose to Campbell, to Cupertino, to Sunnyvale, to Santa Clara, and you don't even know one city from the next unless you're very familiar.
Here's a secret! Simply look at the street signs. As soon as those street signs change color, you know you're in a different city.
Third Reason: Redevelopment in the Area
San Jose is a valley and it is constrained by geographic limits that don't allow it to expand super far. It is expected for the population to continuously grow because there are many jobs and so much development in the plans for major area corporations. Although it depends on your mindset, for some people who have been in San Jose for a while, they don't like the redevelopment and how it's changing. Can you imagine yourself living next to a 3, 4 or up to 5 story building? If you're not thrilled with the construction and a lot of changes, redevelopment could be a reason why you don't want to move here. The positive side of that is, there is going to be more housing facilities, stores, outdoor malls, restaurants, senior facilities, apartments, and parks for everyone to enjoy.
Fourth Reason: You Need a Car
San Jose is a HUGE city where having a car is a necessity. The majority of the shopping stores aren't walkable and it could be a several minute drives to the grocery store, depending on where you live. If you do have a car, you can get to almost any option very quickly. To put into perspective a little bit about the driving here, it can take just 14 miles to get from Almaden Valley to Apple Park, that's about 45 minutes drive. Some big corporations do have buses that will help with your commute, but it's going to take some time to get around this area because there are so many people.
If you liked this article, please subscribe to our YouTube channel - Theresa Wellman - Realtor, Homeowner Experience where you can find many more interesting topics about real estate, particularly in San Jose.