When Is the Best Time to Buy a House in San Jose?
Posted by Theresa Wellman on Monday, January 17, 2022 at 6:13 AM
By Theresa Wellman / January 17, 2022
Comment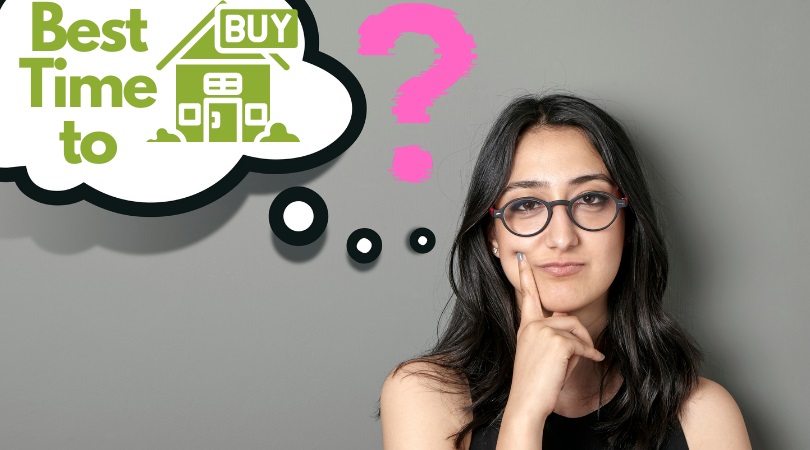 If you're shopping for a home in a competitive market, where buyers can get shut out of homes they fall in love with, you might be tempted to take a break. Perhaps press "pause" on your search, relax for a while and regroup. It's understandable to feel that way.
Keep in mind, though, that your next home is likely the largest purchase you'll make in your life to this point. With that kind of financial commitment, you certainly don't want to make any mistakes that cost you money.
And while it's mostly true that you can't exactly "time the market," there might be times when taking a break from your search could take dollars out of your pocket. When is the best time to buy a house? Here are three key things to consider.
What is your personal schedule?
Often, the best time to buy a home depends on your personal schedule. Moving to be closer to a new job can factor into your timing. If you're renting and your lease is expiring, that will affect your timing, too. Moving into your new place in time for the start of a school year is certainly a consideration when you have school-age children.
Not as many buyers think about their day-to-day schedules. When you're competing with other buyers in the best neighborhoods in San Jose, you must be able to devote some time to the search. If you have a lot going on at work, or the kids' sports season is at its peak, you might not have as much time as you'd like.
Being super-busy elsewhere can also contribute to becoming burned out when it comes to your home search. So, the best time to buy might be when you have the most time to devote to the process.
What are the market conditions and trends?
If you're competing with other buyers in a high-demand area such as Blossom Valley in San Jose, for example, it's helpful to understand the market conditions and trends in that area. The same goes for most areas in Santa Clara County.
Dating back to the year 2000, data illustrates that the volume of sales in the county dips around the holidays, with the lowest point right around the beginning of each year. Historically, the period from December through February posts 15-18 percent fewer sales than the rest of the year.
Usually, the lower sales volume is caused by both fewer sellers and buyers in the market during the winter months. However, the sellers that do put their homes up for sale are usually motivated, and it's the time of year when you'll also likely face less competition from other buyers. That could help you avoid the expensive bidding wars that are common in the hottest neighborhoods.
There can be value in being counterintuitive, buying when others are not.
How are affordability and your finances?
U.S. housing markets across the country have enjoyed low mortgage interest rates for years, and low rates make a huge impact on the affordability of homes.
In the Blossom Valley area of San Jose, where million-dollar homes are the norm, a difference of just 1 percent on your mortgage interest rate on an $800,000 loan is a difference of about $400 per month. Over the course of a 30-year loan, it's also a difference of well over $100,000 in total interest paid.
The best time to buy a house, then, might be when you can best afford it. Affordability is affected by interest rates, home prices, and also by your personal financial situation. Make sure your finances are in order and that you can commit to paying all the related costs.
Theresa Wellman is a realtor who provides expert guidance for both home buyers and sellers in Blossom Valley as well as the Almaden, Cambrian, and Campbell neighborhoods of San Jose. If you're thinking about buying a home check out the free home buyer reports and videos on her site.