Why Is Cambrian Park One of the Best Neighborhoods in San Jose?
Posted by Theresa Wellman on Thursday, October 6, 2022 at 6:08 PM
By Theresa Wellman / October 6, 2022
Comment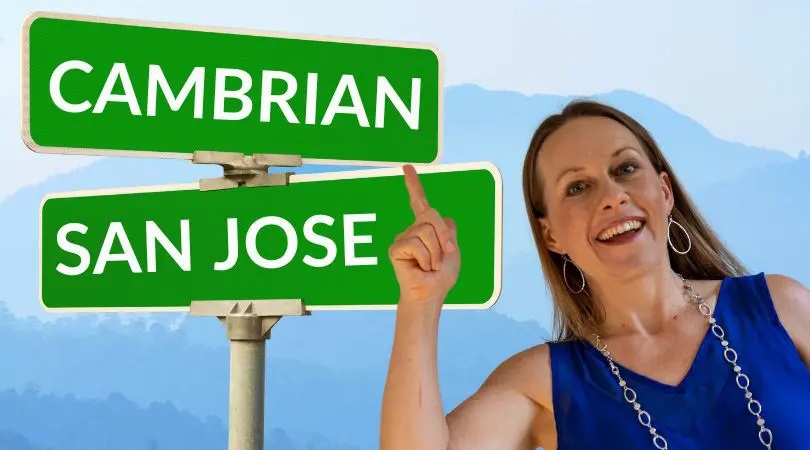 San Jose is the 10th-largest city in the United States, growing exponentially since 2010. Despite its size, one of its most appealing attributes is that residents don't necessarily feel like they're living in a big city. San Jose's distinct neighborhoods - "cities" within a city - help provide a suburban feel.
One such neighborhood is Cambrian Park, which is usually just called "Cambrian" in the local vernacular. The neighborhood gets its name from the local school district, established in the late 1800s when the area was still rural. Ironically, Cambrian today is served mostly by what was an adjacent district back then, the Union School District.
Quality schools in a family neighborhood with relatively affordable homes are one of the things that attract home buyers to Cambrian. Here are some other things to know.
Location
The age-old mantra is that real estate is about three things: location, location, and location. A knowledgeable Cambrian Park real estate agent would tell you that the location is a big desirability factor.
Cambrian is south of Campbell, San Jose, a bit farther from downtown than other in-demand neighborhoods. It's also nestled between Highway 17 to the west and Almaden Expressway to the east. The close proximity to major freeways makes it an attractive option for commuters, who pay a little less for housing in exchange for a little longer drive.
Commercial Hub
While Cambrian doesn't truly have its own downtown area (yet), the Cambrian Park Plaza has been the area's commercial hub of sorts since 1953. The famous carousel sign at the plaza's entrance is a historic landmark. The 170,000 square feet of space is a mix of local shops and national brands.
The plaza was sold in 2015 to developers who seek to convert it into a mixed-use project, creating a walkable space for housing, hotels, a park, and retail. In September of 2022, the City of San Jose annexed 20 acres of the previously unincorporated land the plaza sits on, a significant step forward for the endeavor. Housing will include single-family homes, apartments, and senior-living units.
Current homes
Most of the homes in Cambrian were built in the 1950s or 1960s, around the time the plaza was in its formative years. Most of the single-family homes in the neighborhood are on the smaller side - 1,500 square feet or less and 6,000-square-foot lots.
Home prices range from about $1.1 million to $1.6 million, with the higher price tags on newer, somewhat larger homes built more recently around Houge Park.
Housing market and trends
It might be a bit farther from downtown, but Cambrian is still a popular neighborhood in a major city with high employment rates and salaries. So, while it's more affordable than some neighboring areas, demand continues to drive what remains a sellers' market.
Cambrian real estate trends show that the median sales price in August of 2022 was about $1.5 million, lower than the overall Santa Clara County median of $1.59 million. Rising interest rates in 2022 helped slow the pricing surge, which peaked in April.
The multiple-offer scenarios have dwindled some, as evidenced by sales closing at right around asking prices, rather than 5% or 6% above, as was the case earlier in the year. The average number of days a home was on the market was 22 in late summer.
Market outlook
Cambrian follows a traditional spring-to-fall sales cycle. While increasing interest rates might have flattened seasonal demand and slowed the price surge, the inventory of homes for sale remains relatively low. Until inventory gets a boost, home prices are likely to stay steady.
Use a Realtor who Knows the Local Market
If you're looking for a Cambrian real estate agent who knows the local market well, contact Theresa Wellman. She provides expert guidance for home buyers and sellers and has received very high ratings from the many clients she has worked with. If you're thinking about buying or selling a home, check the free home buyer or home seller reports on her site.