School ratings are a very important criteria for some home buyers. There are several resources to look up details on schools.
A popular website called Great Schools is a non-profit that uses a 1-10 scale for schools across the nation. GreatSchools.org scores are based on more information than just test scores so some families like to read this evaluation.
The state of California also has an online scoring tool that rates schools on state and local indicators including English and Math test scores.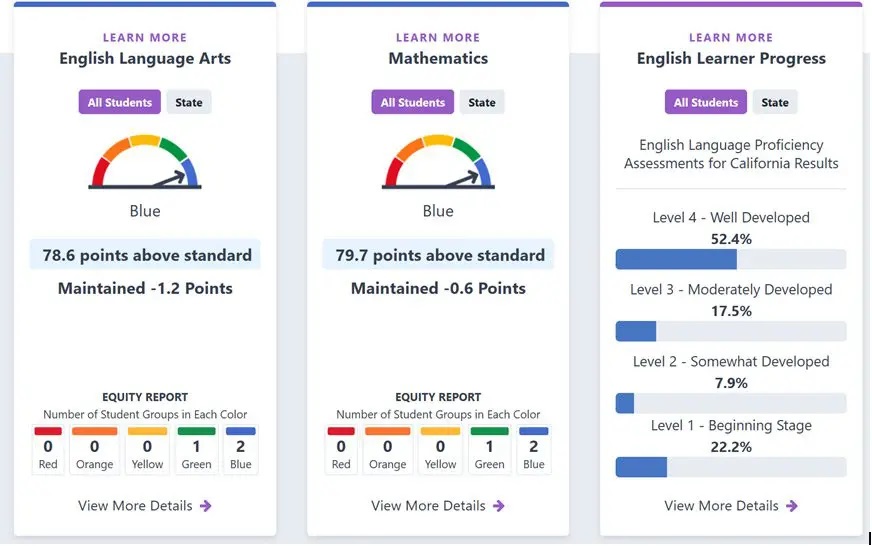 Please take a look at both resources as you research which schools are right for your children.
To look which specific schools correlate with which local area, visit the San Jose Area Communities Tab