Using our engineering background and experience as a full-time real estate agent in San Jose since 2004, The Homeowner Experience team analyses market statistics to educate and guide you.
Statistics help our team-lead, Theresa Wellman, relate clients' past experiences and significant real estate events to the current Silicon Valley housing market. The goal is for our clients to understand today's Santa Clara County Housing market in personal context and therefore make informed decisions.
We believe that the key to a successful real estate transaction is minimizing stress and empowering clients to make informed decisions. With a step-by-step approach, strategic planning, and thorough research, we work alongside our clients every step of the way to ensure a seamless transition to their next home.
If you'd like to stay informed with our email newsletter which includes the most recent market stats and helpful videos, sign up here.
Silicon Valley Housing Prices Over Time since 2000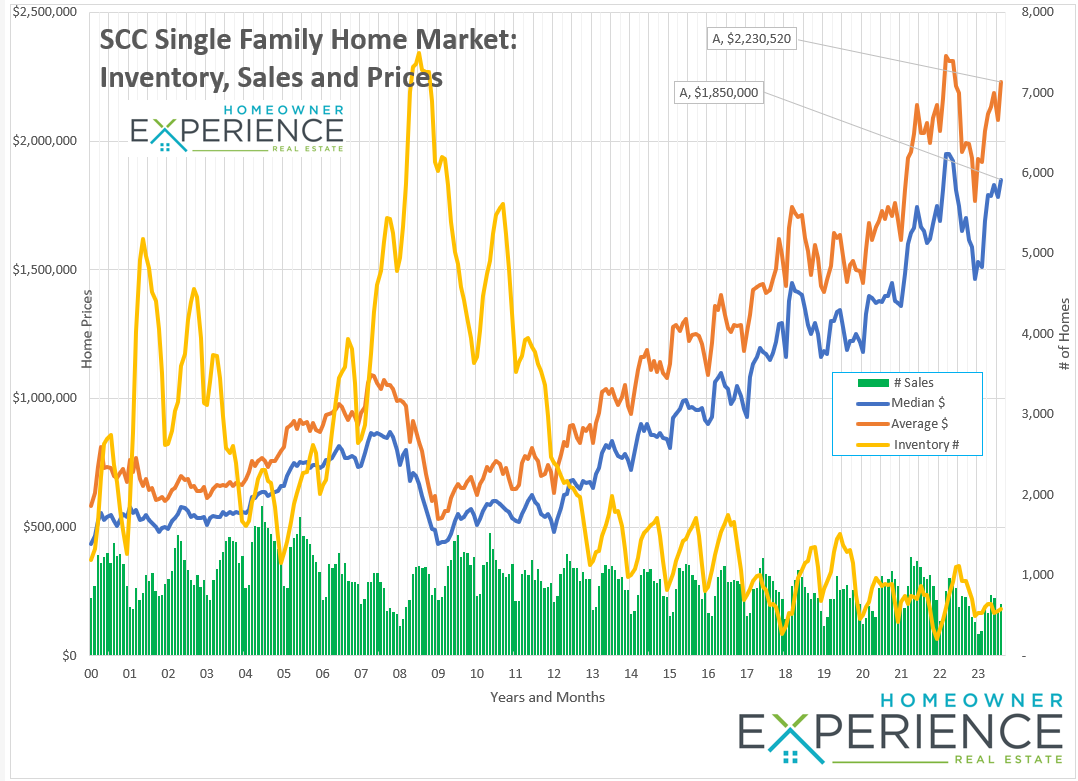 Monthly Silicon Valley Housing Prices and San Jose Housing Market Update
Watch the video below for the most recent Santa Clara County housing price history and a detailed San Jose Housing market update where the Santa Clara County property values are discussed comparing current housing data back to 2000. The video continues into a deep dive of the local San Jose house price trend and San Jose housing inventory plus a look at condo and townhome market statistics.
To understand where Silicon Valley housing prices are trending, there are several important factors to monitor including: pending and closed sales (shown below), inventory change, interest rates and unemployment rate in the local area. Contact us for more information on these parameters or a discussion of the local San Jose neighborhood or area that you are interested in. For more information on market statistics for the current San Jose Housing market, please check out the data below, the video above or signup for our monthly email newsletter.
Would you like to get other Free Reports? See the Free Reports page to get an overview of the reports available.