AREA LOCATION: The southern neighborhoods of San Jose consist of several communities including Cambrian, Almaden Valley, Blossom Valley and Santa Teresa. These areas are accessed via Highway 85 which connect to Highways 101, 87 and 17 for travel throughout Santa Clara Valley.
LOCAL HOME SPECIFICS : There is a wide range of home sizes and prices in the different sections of South San Jose. Read below for an overview of each community.
PRICE RANGE: $1M-$3M+
AREA DESCRIPTION: South San Jose is generally more affordable, and homes are more spread out. Homes in this area were mostly built in the 1960s and 1970s with some newer homes speckled throughout. One very notable feature of this area is the proximity to the foothills. The southern section of South San Jose is bordered by mostly green hills due to the large oak tree population. Most lots in South San Jose are at least 5500sqft and homes range in size from 1100sqft and up. Read more about each area's home types in the specific descriptions below.
OUTDOOR RECREATION OPTIONS: Because the foothills are so near, there are many natural open space options. You can access several hiking and biking trails within 10 minutes or less depending on where in South San Jose you live. Almaden Quicksilver is a gorgeous 4100 acre option with over 37 miles of trails, 16 miles of which are bike trails. Santa Teresa County Park is another large county park with 17 miles of trails. Martial Cottle Park is in the middle of Blossom Valley, not in the foothills, but offers some walking paths and history of the fruit orchard days of the "Valley of Hearts Delight".
SOUTH SAN JOSE SHOPPING
South San Jose neighborhoods are in the suburbs so many shopping centers exist including countless grocery store centers with smaller stores sharing the same parking lot. The main corridor is Blossom Hill Road where you can find almost any major store. Listed below are some of the major shopping centers:
Almaden Expressway and Blossom Hill Rd with shopping on three of the corners including Costco, Trader Joes, Whole Foods, Bed Bath and Beyond, Barnes & Noble, buybuy Baby, World Market and more
Westfield Oakridge Shopping Mall at Santa Teresa Blvd and Blossom Hill Rd which houses Target, Macy's, Living Spaces and across the street is Home Depot, Kohls and BevMo.
Cottle Road and Beswick Dr including Marshalls, Lowes, Target and many restaurant options.
NEIGHBORHOODS WITHIN SOUTH SAN JOSE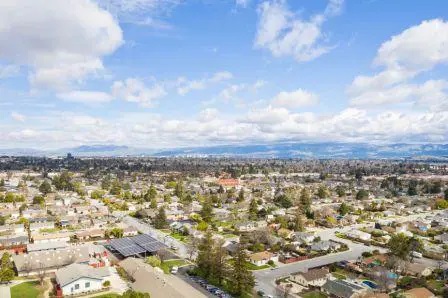 Cambrian is the most western section of South San Jose consisting of mostly smaller 1200-2000sqft homes built in the 1960s. This area is known for good schools with reasonable San Jose prices and the shortest commute to most Silicon Valley companies. Read more details on this South San Jose neighborhood on the Cambrian page.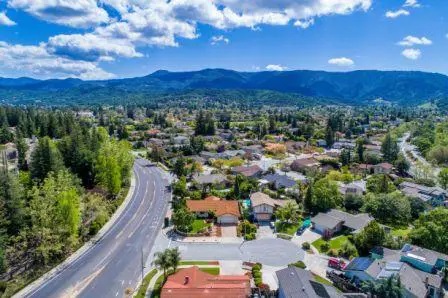 Almaden Valley is tucked in between the Sierra Azul mountain range and Capitancillos Ridge. This area is known for excellent public schools, the private country club and amazing outdoor recreation. Homes in Almaden were built in the late 1960s through the 1980s and include custom estate around and behind the country club. Read more details about home prices and schools on the Almaden Valley page.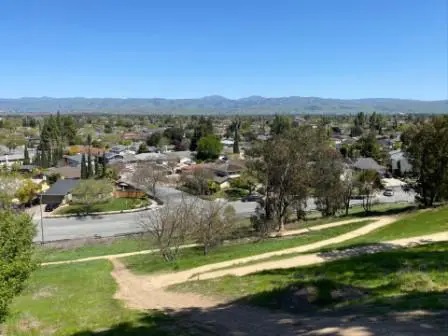 Blossom Valley is on the other side of Capitancillos Ridge from Almaden Valley. Blossom Valley is priced lower than the above areas and is comprised of smaller homes built in the late 1960s through early 1980s. Read more details on the Blossom Valley page.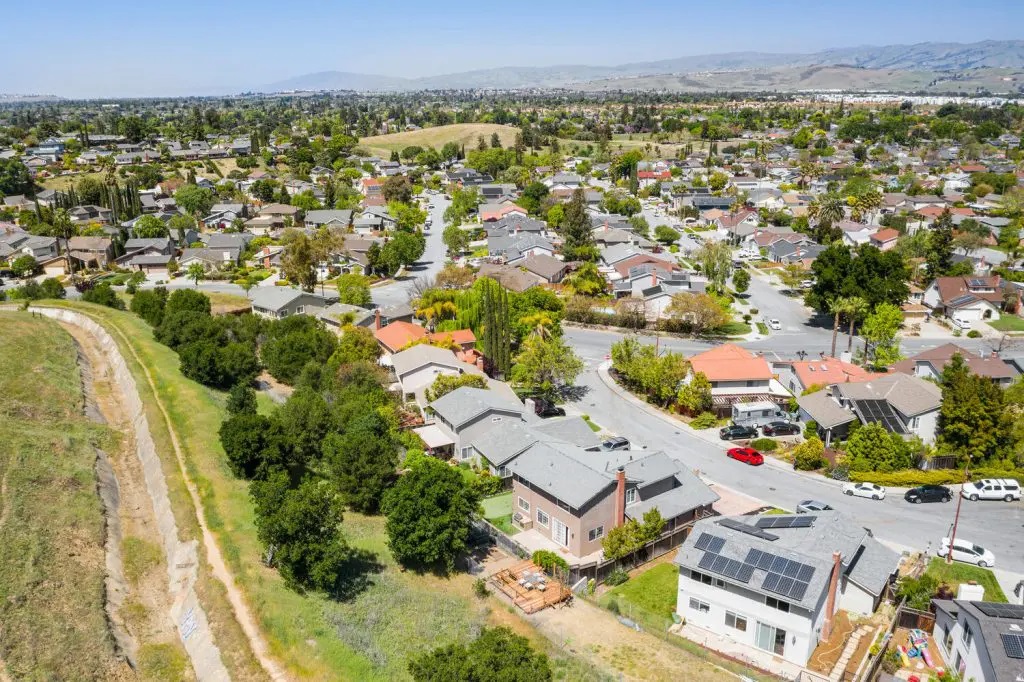 Santa Teresa is the furthest Southeast section of San Jose making it one of the most affordable neighborhoods of San Jose. Santa Teresa tends to have larger home options typically 1500sqft or more. This area was largely built in the 1970s and 1980s and prices for single family homes range from $1M up to $1.5M for the larger homes. To search for homes specifically in Santa Teresa, set up a conversation to discuss your budget and goals with us.