Willow Glen Real Estate Market Trends
Willow Glen of San Jose, CA (Zip code 95125) follows a traditional spring to fall sales cycle with peak sales in early summer (around June or July with 60+ sales) and then slowing significantly down in November, December and January (with a low of 20-30 closings in January).
Watch the overall San Jose Market overview video for more insight on the overall market trends. Also the San Jose Housing Market update page contains an indepth write-up on the market.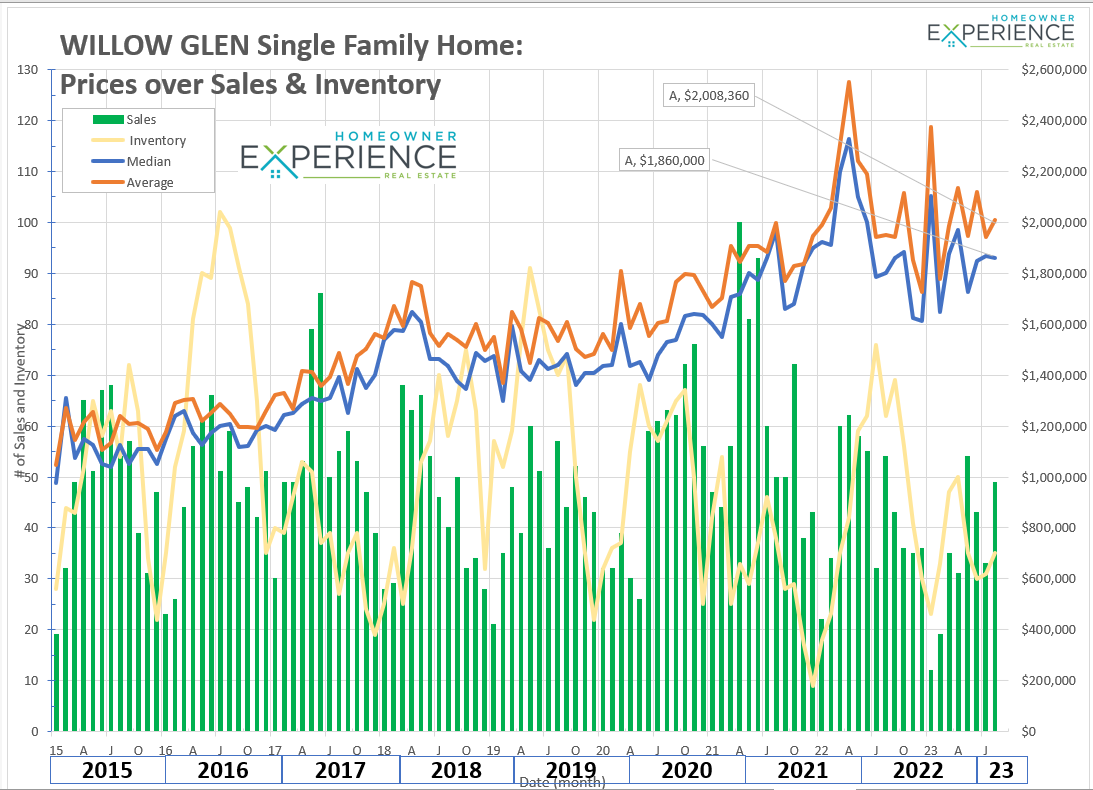 Contact Theresa for more information on specific Willow Glen market parameters or review the chart & live market data above we update once a month.