Willow Glen of San Jose, CA follows a traditional spring to fall sales cycle with peak sales in early summer (around June or July with 60+ sales) and then slowing significantly down in November, December and January (with a low of 20-30 closings in January).
The San Jose Housing Market update page contains an indepth write-up on the market. Read about the greater San Jose price trends and more to understand the market momentum and trends.
How much is your home worth? We use actual area sales to give you a home value better than Zillow's mathematical Zestimate.
Contact Theresa for more information on specific Willow Glen market parameters or review the chart below we update once a month.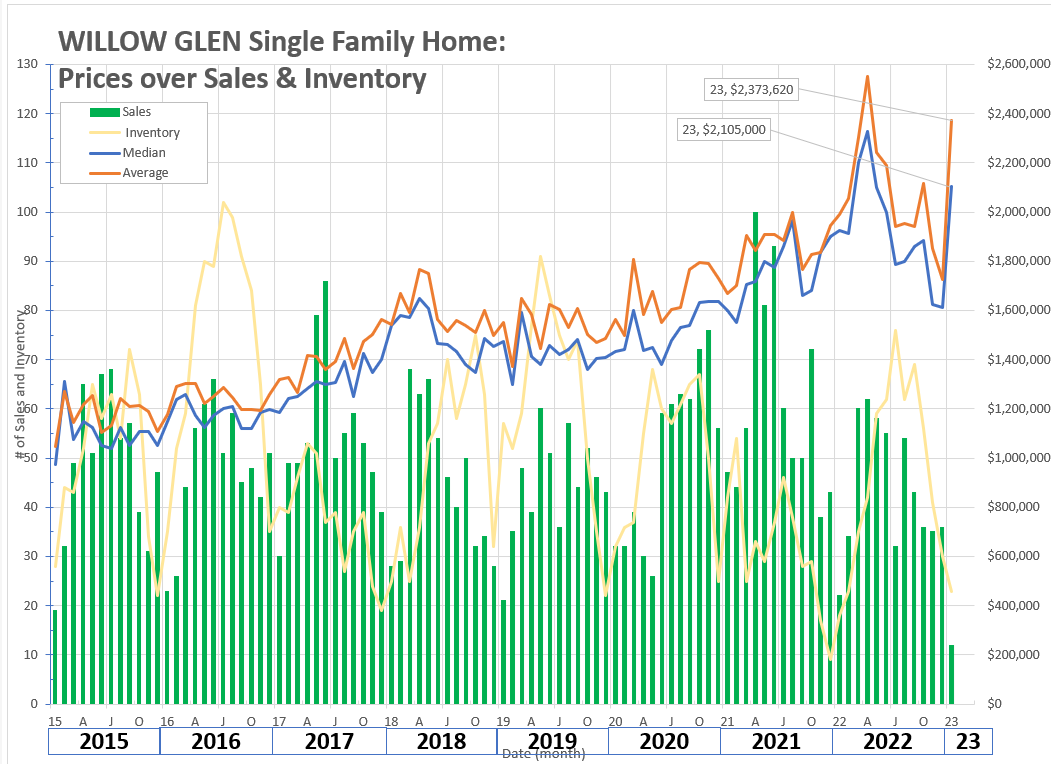 To see more recent updates take a look at the market metrics below or watch my overall San Jose Market overview video.